Tom Livingstone, Ales Cesen and Luka Strazar climbs the north ridge of the Latok I (7145 m).
Tom Livingstone (UK), Ales Cesen and Luka Strazar (both Slovenia) made the first successful ascent of the Latok I (7145 m) over the north ridge in late July. The team reached the summit via the West Summit via one of the world's most sought-after projects, where over 30 teams of the world's best alpinists had previously failed. So far, only a few cliques have reached the highest point of Latok I. The north ridge was first tried in 1978 by Jim Donini, Michael Kennedy, George and Jeff Lowe. The team was able to reach a height of about 7000 meters on the 2500m long north ridge, the so-called "walker pillar of the Pakistan Karakoram".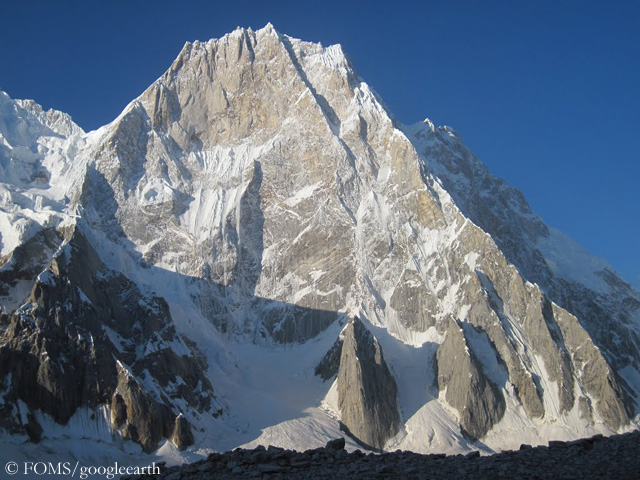 At that time bad weather and illness forced the mountaineers, after about 100 pitches to turn around. In the "Alpinist," Jeff Low described the north ridge as an unfinished target for the next generation. The list of names for the subsequent first ascent attempts reads like the 'Who's Who' of international top alpinism.
Nevertheless, Alexander Gukov and his team only managed to get close to the highest point of 1978 last year. This year, Gukov then started a new attempt together with the Russian Sergei Glazunov. The two arrived shortly before Tom, Ales and Luka in the base camp. Tragically, Glazunov died in a retreat attempt due to bad weather, deadly in the wall. Gukov was only rescued from the mountain by a Pakistani army helicopter after six days without food and water. The summit of Latok I itself has so far been climbed only once in 1979 by a Japanese mountain climbing team from the south side.